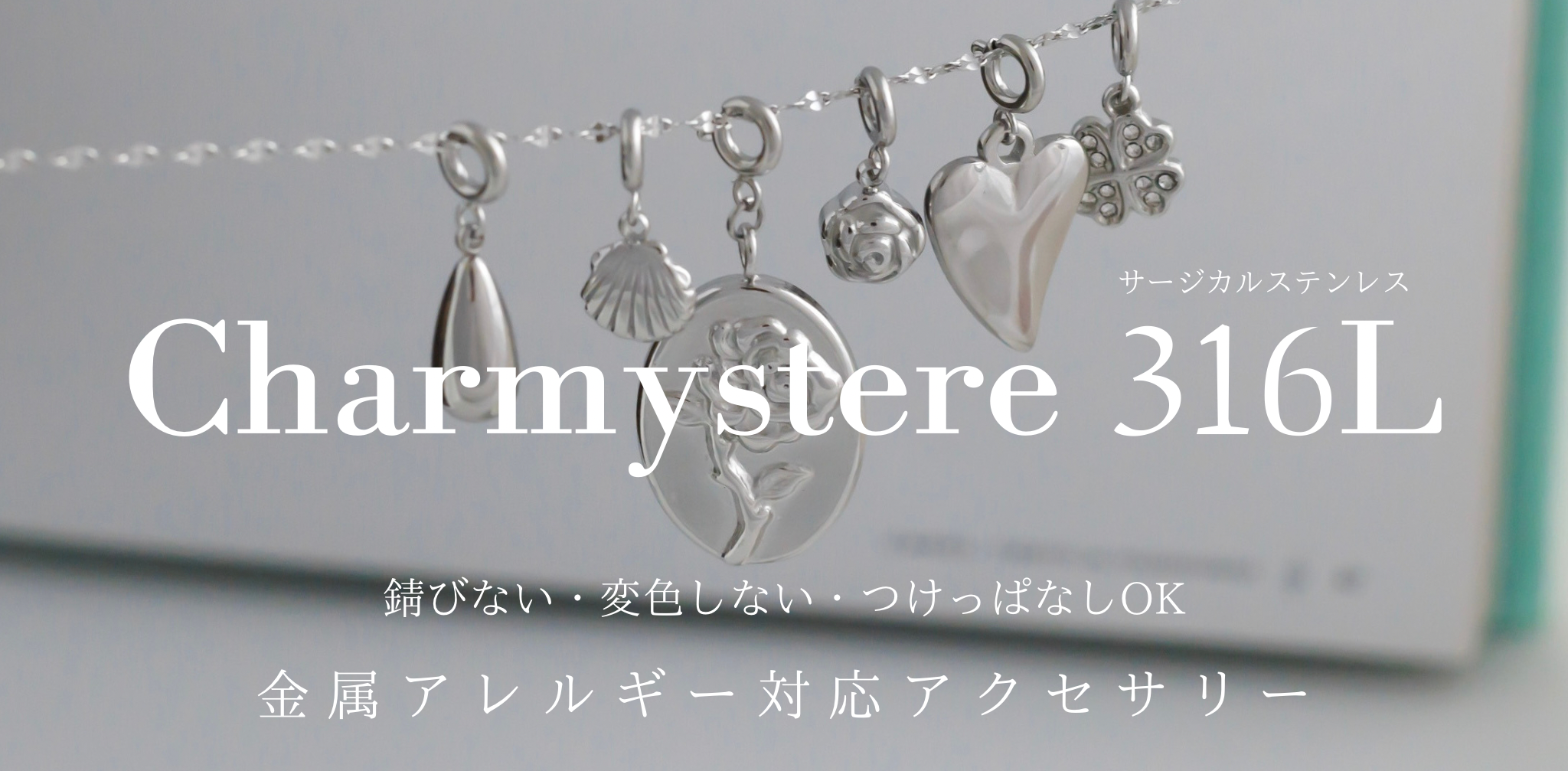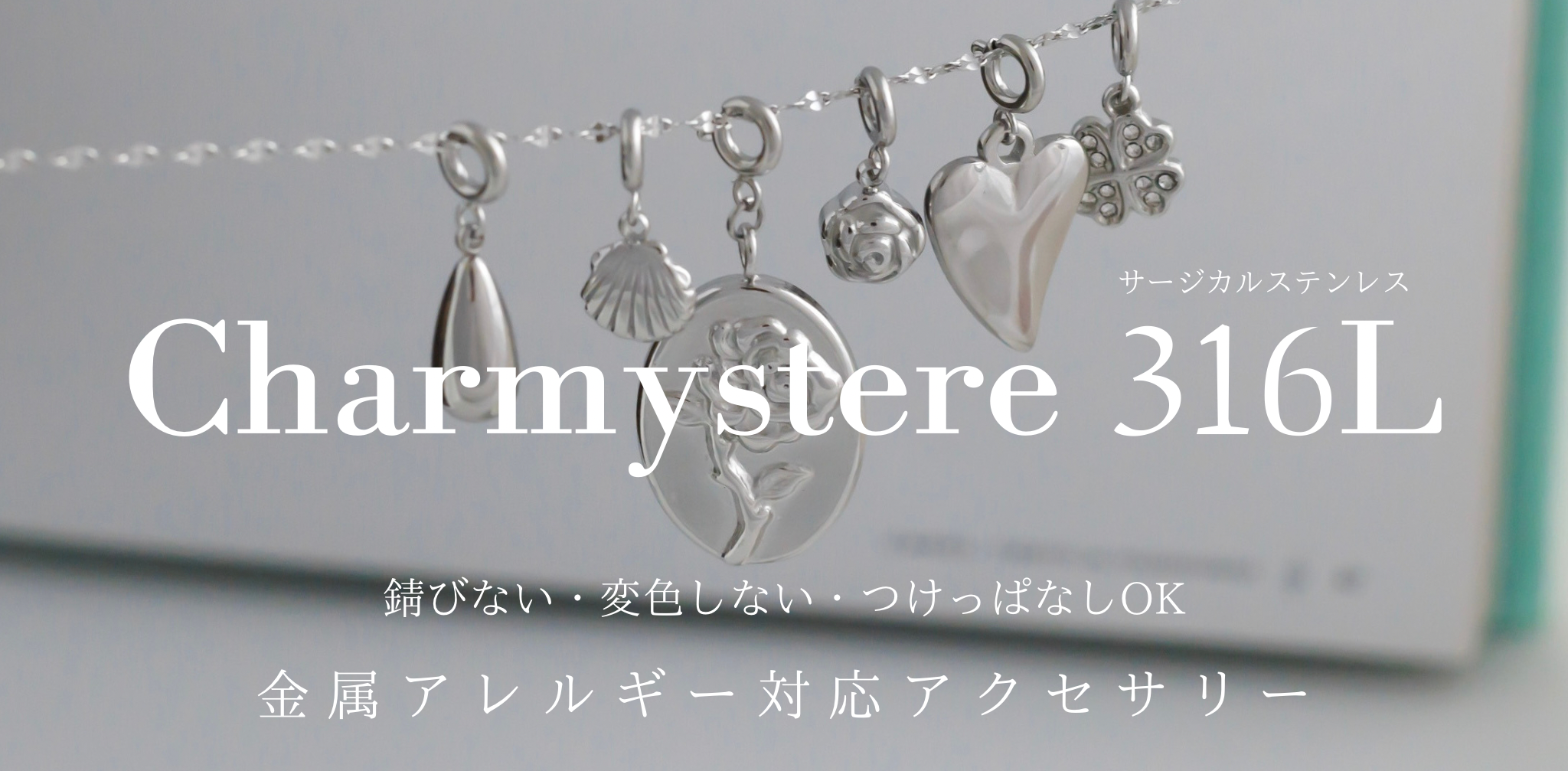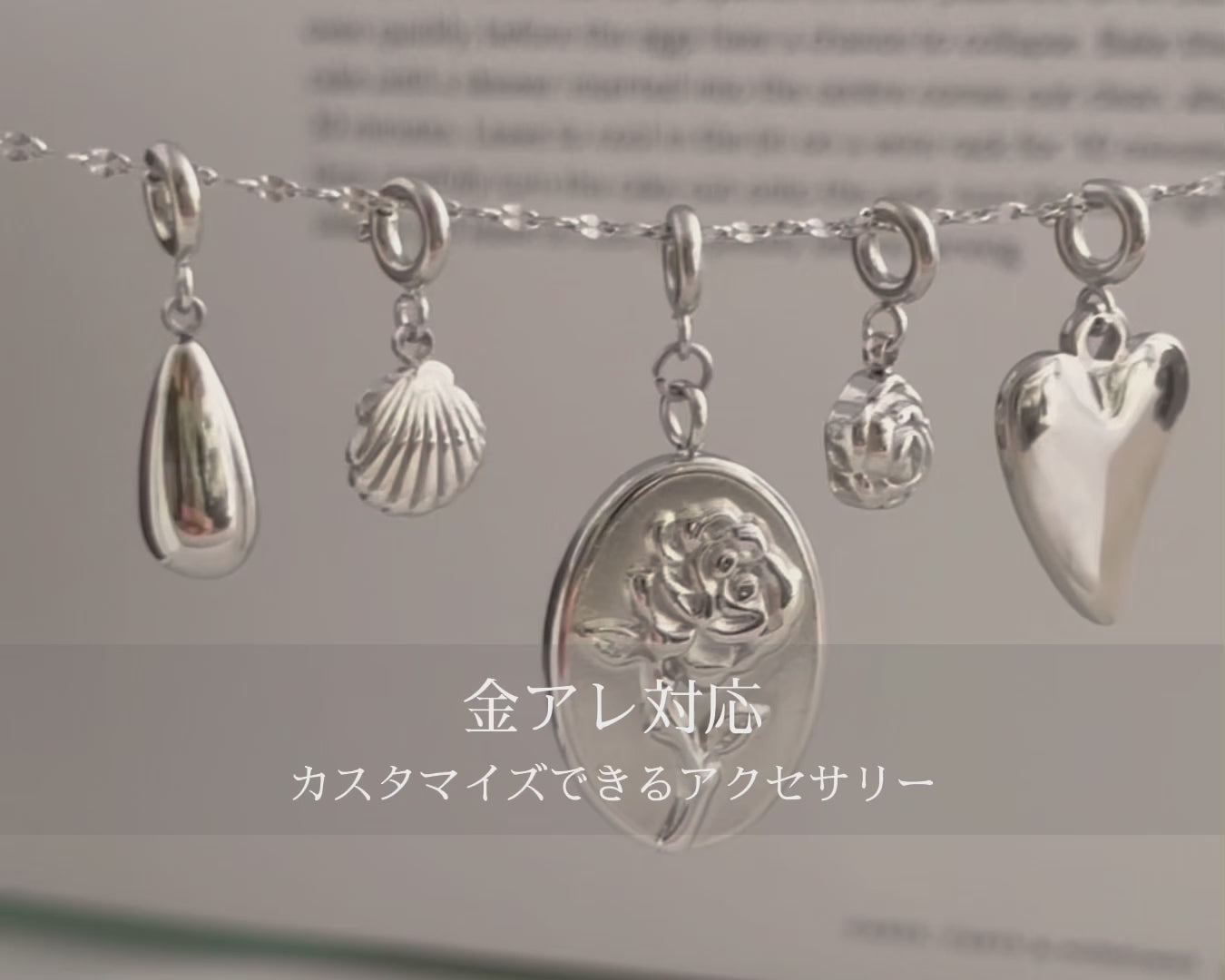 necklace chain
Gold array compatible 316L
May you enjoy everyday fashion with Charmystere's gold accessories.
After much trial and error,
Finally, we have created accessories with surgical stainless steel (approximately 316L) that is compatible with gold that is used in medical equipment.
Surgical stainless steel (approximately 316L) is used for all small metal fittings that connect parts.
Accessories that can be worn for a long time with safe and secure materials that are resistant to discoloration and rust.
Why there is no Gold
Accessories for gold gold .
Actually, it's not compatible with gold...
This is because the plating, which is essential for coloring gold surgical stainless steel, contains substances that cause allergies .
At our shop, Charmystere, we only sell Silver, which is made of only surgical stainless steel, for gold items.