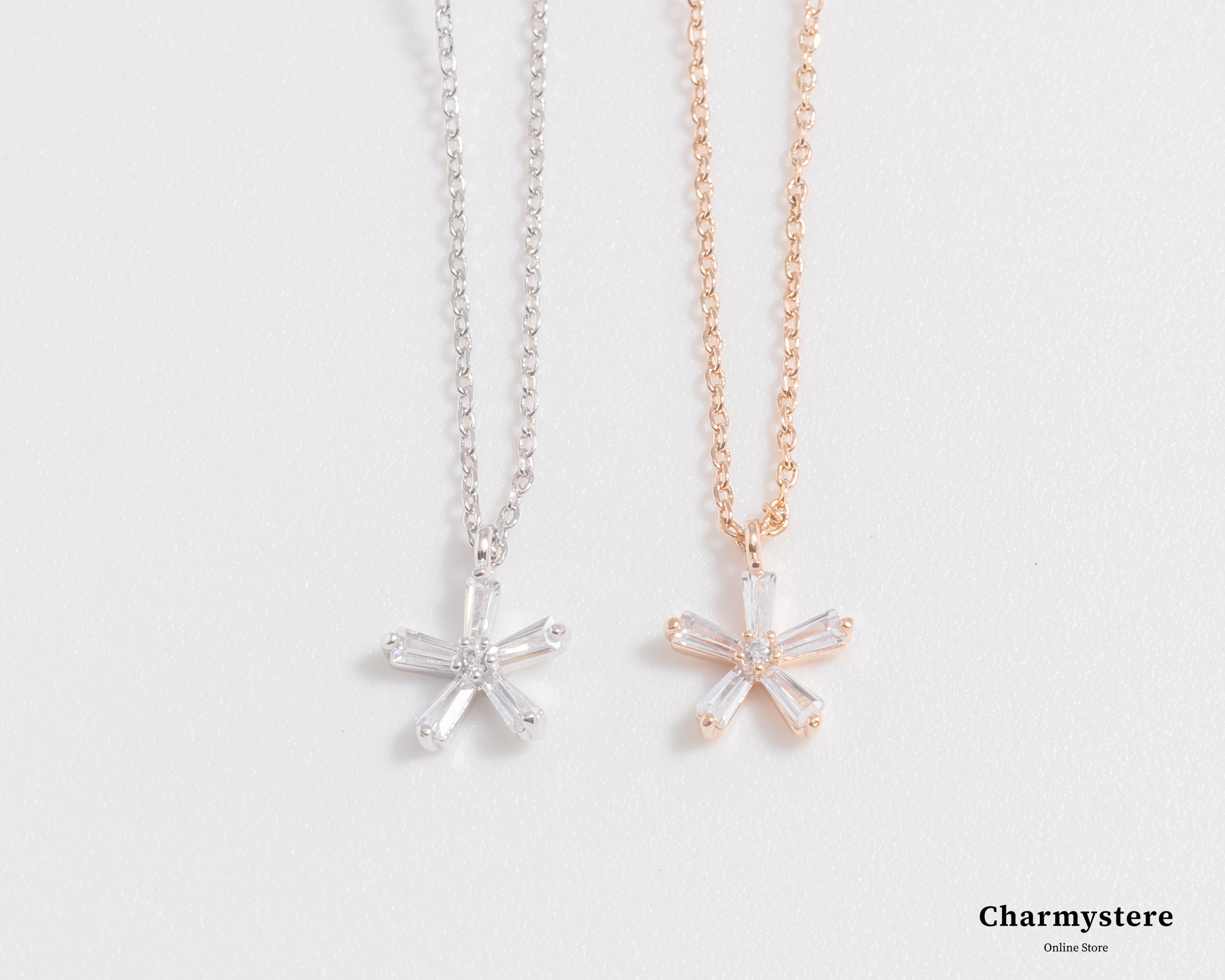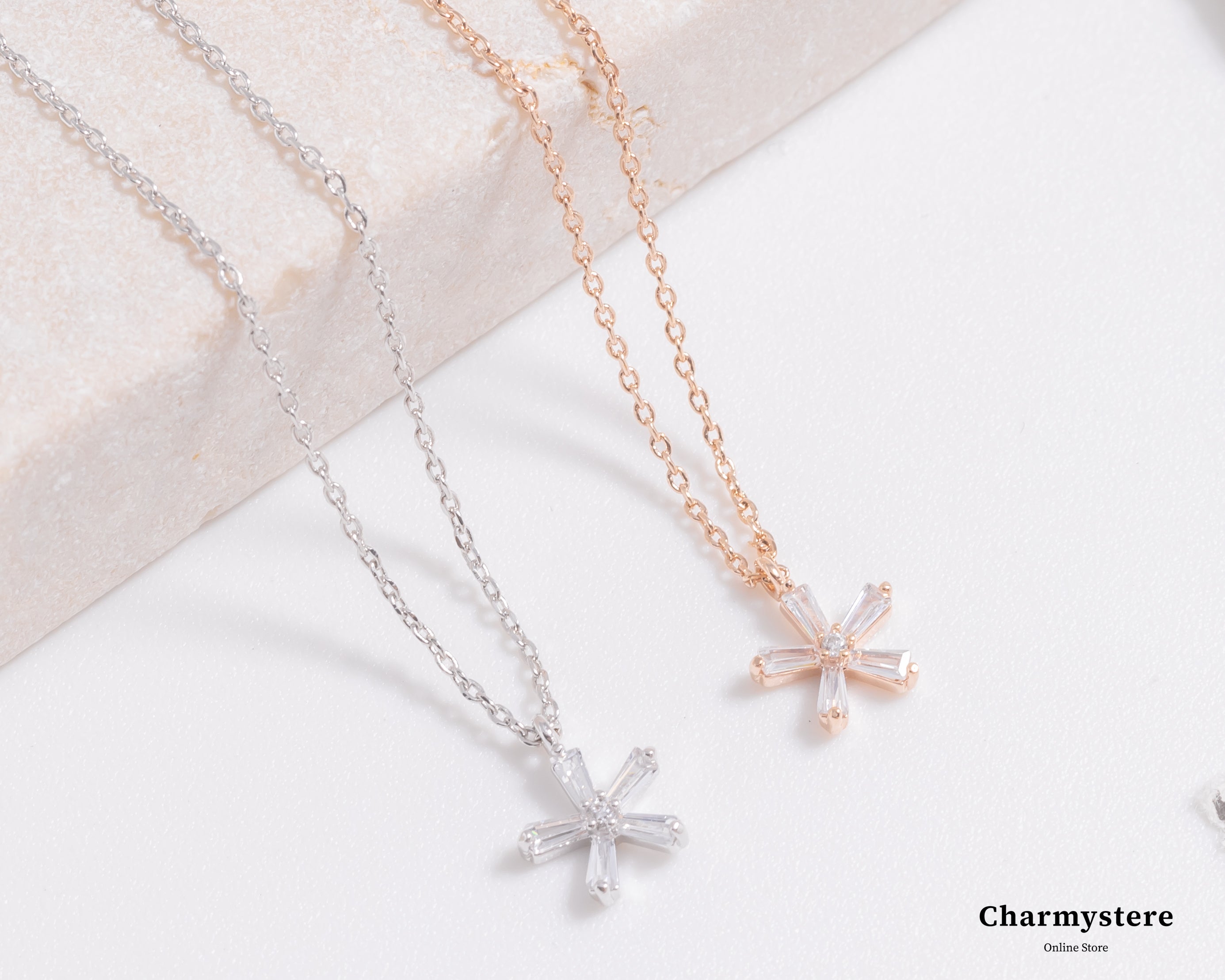 One point flower necklace
Description

size guide

Frequently Asked Questions (Q&A)
A one-point flower design necklace with a simple and delicate design. Perfect for when your décolleté is lonely and you want to add something. It is a versatile item that is easy to use and can be used in various situations.
■ Color: Silver / Pink
■Materials: copper + silver / gold plating + zircon
high quality manufacturing process
Don't you think that it will discolor quickly because it is cheap?
Although the price is affordable
The secret to its resistance to rust and discoloration lies in the manufacturing process.
One point flower necklace