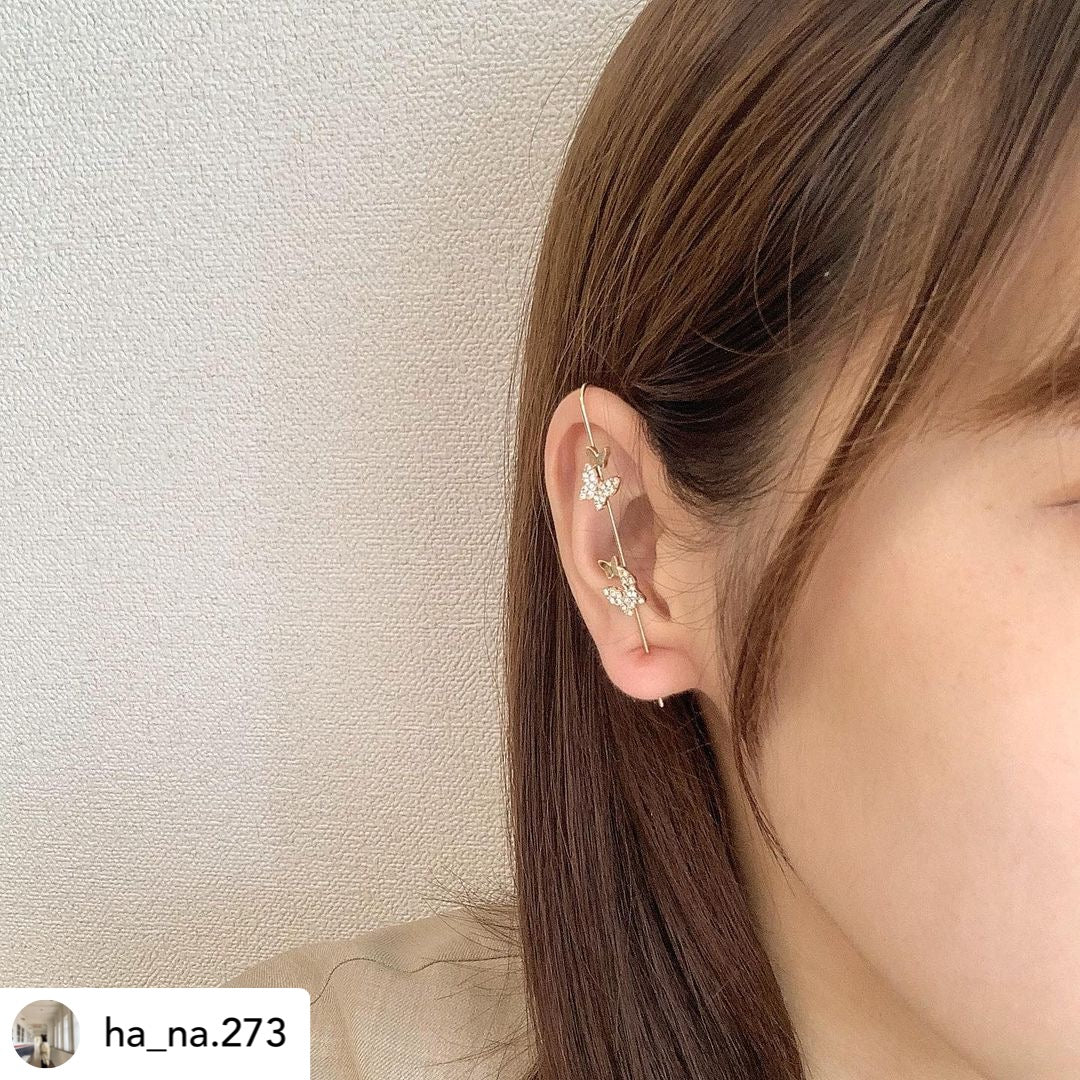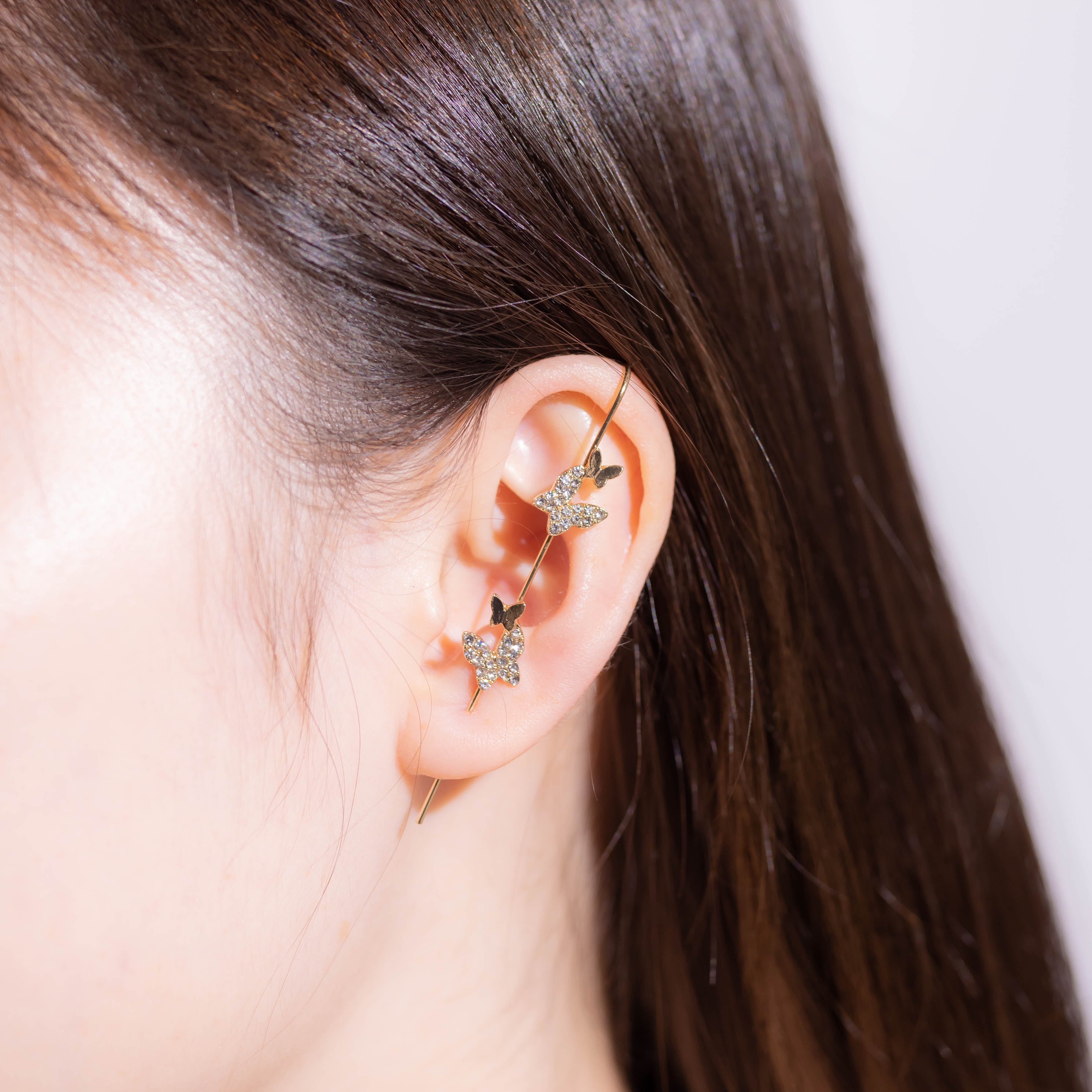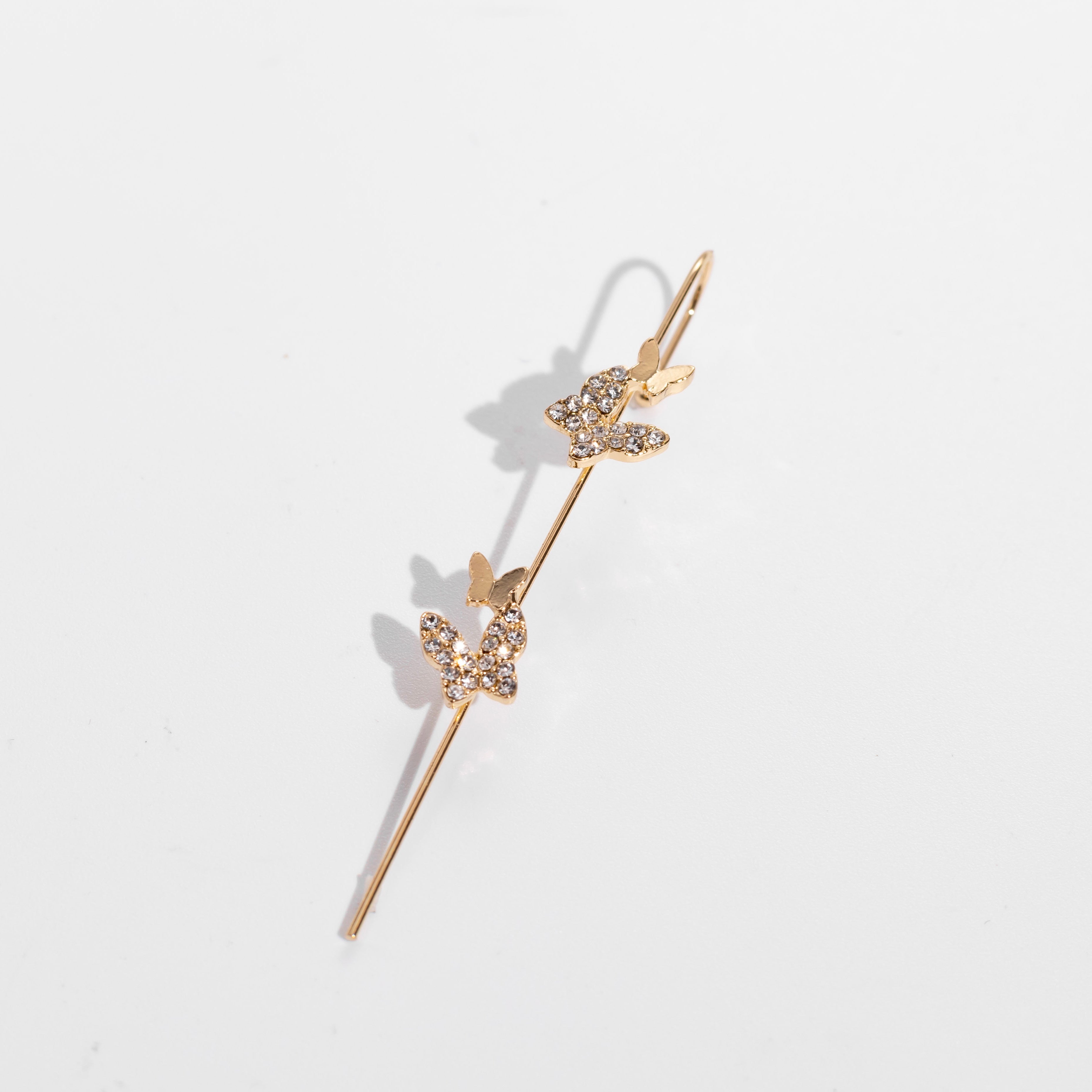 mini butterfly stick earrings
Description

size guide

Frequently Asked Questions (Q&A)
*Since this product is easily damaged, we recommend Nekopos delivery.
Instagram-------
A cute design ear stick that looks like a butterfly perched on your ear. It also has a strong presence, making it the perfect item for dates and invitations. *Sold only for one ear
■ Color : Gold
■Size : Free
■ Material: alloy + gold plating + zircon
high quality manufacturing process
Don't you think that it will discolor quickly because it is cheap?
Although the price is affordable
The secret to its resistance to rust and discoloration lies in the manufacturing process.
mini butterfly stick earrings