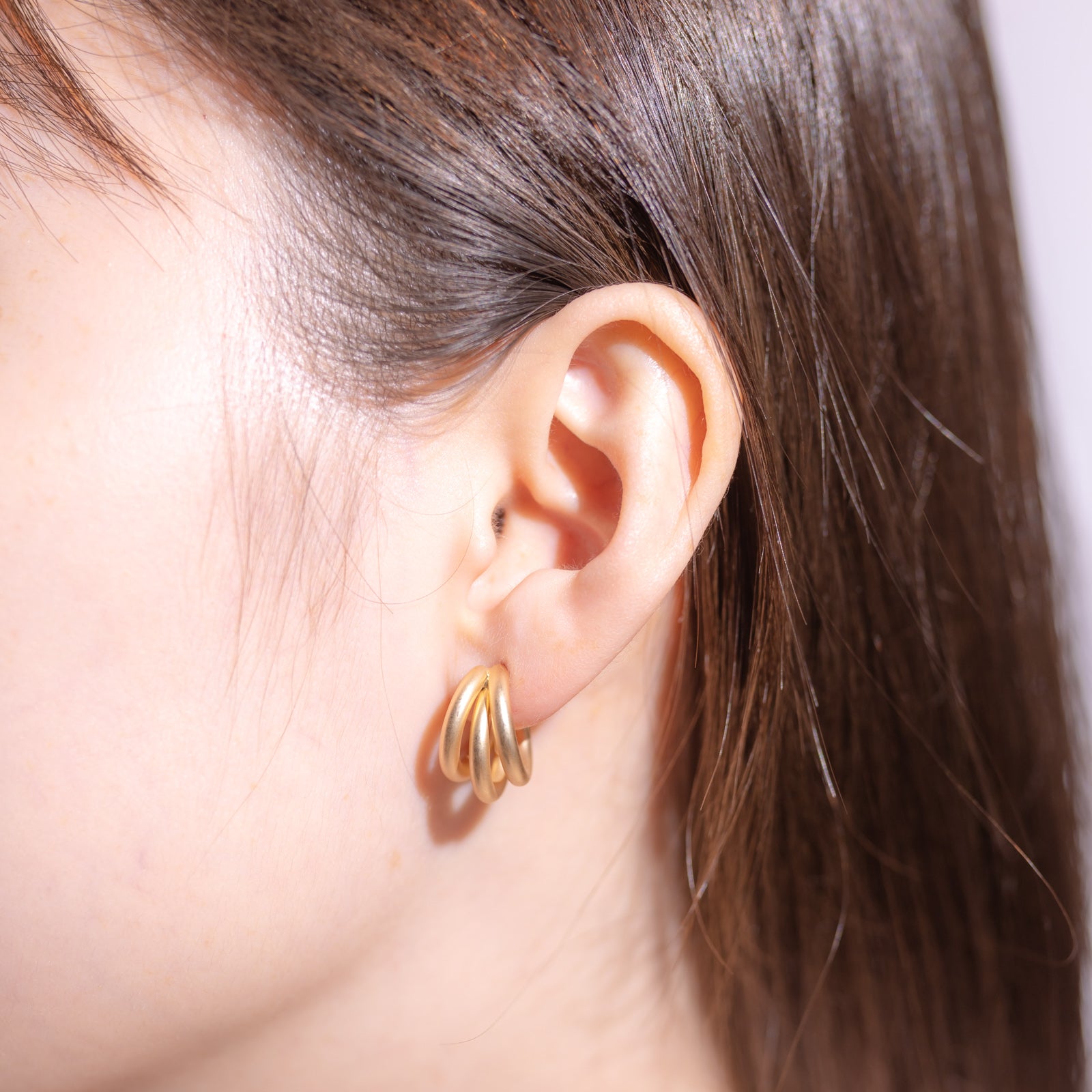 three line matte earrings
Description

size guide

Frequently Asked Questions (Q&A)
Instagram----
Earrings featuring three well-balanced curves. The matte finish makes these earrings look luxurious.
*Earrings and pierced earrings have the same color, although the color may look different depending on the lighting.
■ Color : Gold
■ Material: Gold: alloy + gold plating
high quality manufacturing process
Don't you think that it will discolor quickly because it is cheap?
Although the price is affordable
The secret to its resistance to rust and discoloration lies in the manufacturing process.
three line matte earrings