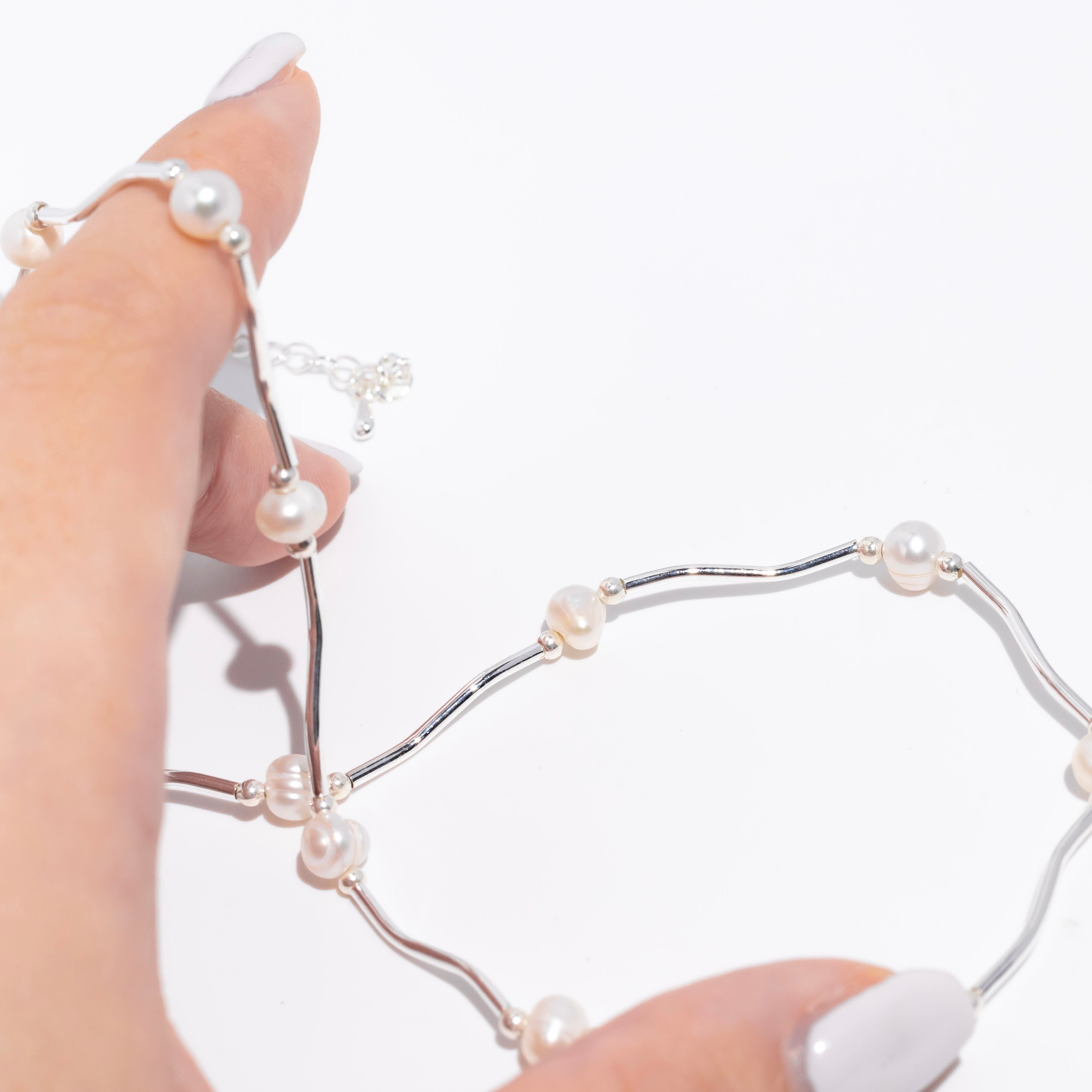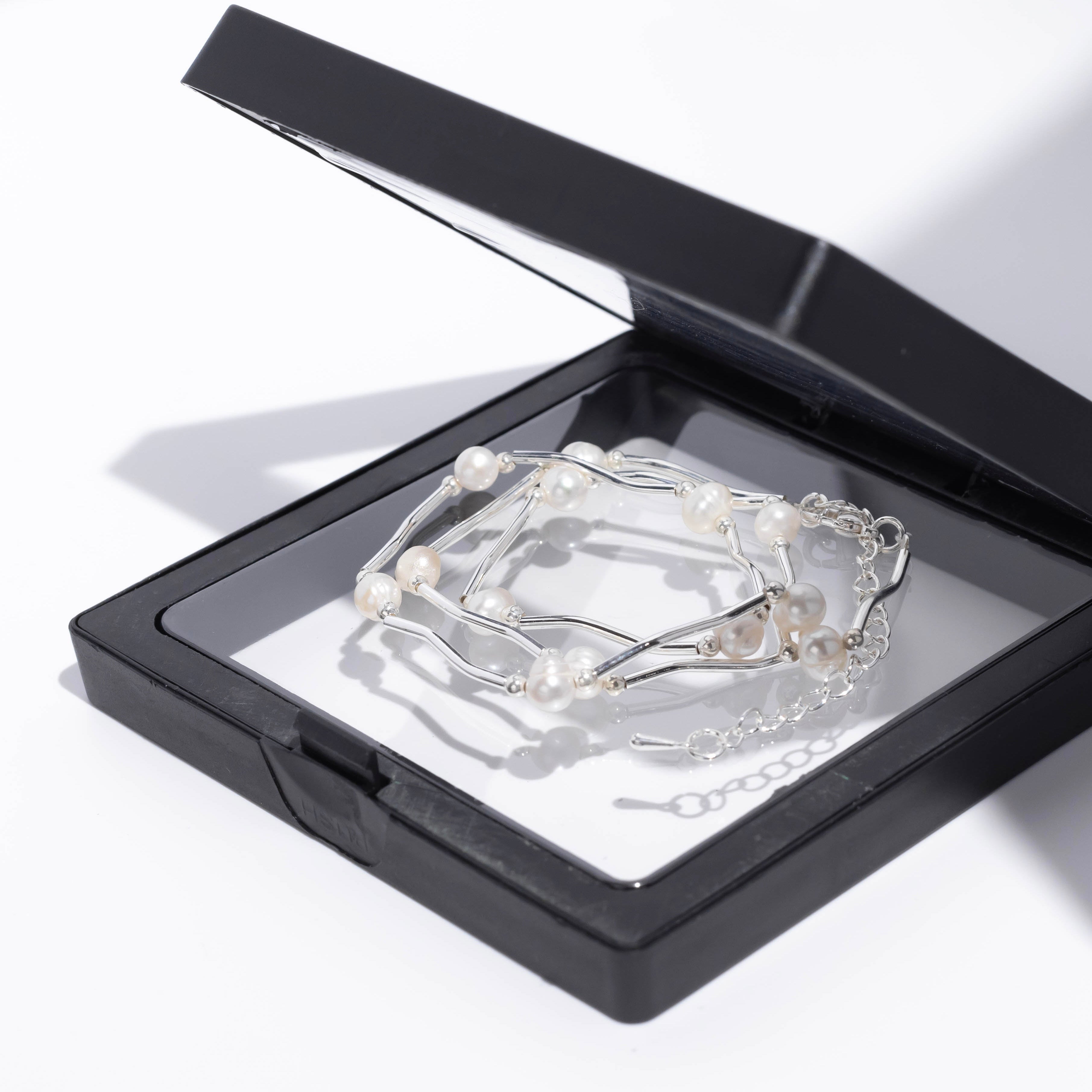 silver pearl station necklace
Description

size guide

Frequently Asked Questions (Q&A)
A necklace full of nuances that combines silver wavy lines and pearls. It is a versatile item that can be worn over clothes or even with an open décolleté.
41 (~6) cm
■ Color: Silver
■ Material: S925 + pearl
high quality manufacturing process
Don't you think that it will discolor quickly because it is cheap?
Although the price is affordable
The secret to its resistance to rust and discoloration lies in the manufacturing process.
silver pearl station necklace